Your Tiki Bar's Best Friend.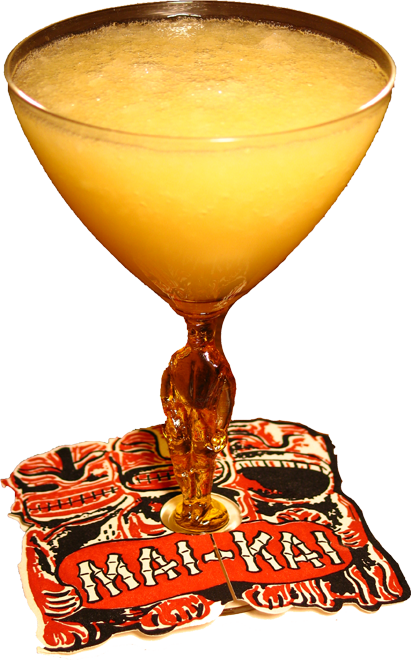 WELCOME TO

THE GROGALIZER.
YOUR TIKI BAR'S BEST FRIEND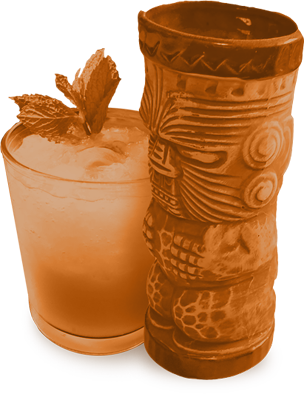 It's Tiki time! What are you drinking tonight?
The Grogalizer is your key to unlocking the power of the most popular tropical Tiki drink recipe books. How many times have you thumbed through them looking for a Tiki drink you can make with what is in your bar? Wondered if a recipe is good? Looked for something you never made before? Let The Grogalizer figure all that out for you!
Grogalizer has been going strong since 2004!
The Grogalizer recommends DHM to prevent hangovers. This is a scientifically tested drug that virtually elimintes the effects of alcohol. It has also been studied as a treatment for fatty liver diease as awell as a preventative for fatty liver disease. It is healthy for the liver. We've been taking it for years, and it is a miracle. One pill after drinking, or even before drinking.
DONATE to keep the Grogalizer ad-free and running.
more
What's New on the Grogalizer?
SUPPORT THE GROGALIZER: This site is free and there are no ads. It is paid for through Amazon links. CLICK THIS LINK and then anything you buy will support the Grogalizer! It's that easy and cost you nothing.
August 17, 2021: Our web host has raised our rates and requiring us to either pay an added monthly fee or upgrade to PHP 8.0, which the Grogalizer does not support. So we are asking for donations to offset the added expenses of keeping this site ad-free and free to use. Please DONATE to keep us going.
December 2020: Added several missing recipes from Potions of the Caribbean like Joe Scialom's Caribe Welcome; Sol y Sombra; Hurricane Buster; and Dorado Beachcomber. At the time I felt many of these were not "tiki", but I'll leet you decide what to make. If the ingredients are in the Grogalizer, I am generally adding the, except the Pina Collada....
September 28, 2020: Dusted off my vintage copy of "Mr. Lemon Hart's Tropical Treats" book and used it to add some vintage recipes.
September 19, 2020: Added the 10th anniversary edition of Sippin Safari and updating the entries in recipes to correct page numbers for the new book.
June 12th, 2020: The Grogalizer is on Twitter
April 15th, 2020: Minimalist Tiki has been added to the Grogalizer! Track your adventure through this new classic Tiki book via the Grogalizer. If you don't have the book, order it.
May - 2019: Began adding the recipes for Don the Beachcomber's originals. It's a slow, semi-painful process. Starting with the most popular ones. Click the recipe icon to see them.
Added the original creators of the various cocktails where known.
Added the Black Magic Tribute from the Atomic Grog and updated the Mutiny to version 2.5.
Added new recipes from Jim Hayward's Atomic Grog: S.O.S., K.O. Cooler, Suffering Bastard, Shark Bite, and Bora Bora.
Started adding the recipes of Don the Beachcomber from Phoebe Beach's book.
Added the complete set of recipes (and ingredients) from Smuggler's Cove.
Welcome to the new and improved Grogalizer 3.0! We've made a lot of updates - most importantly, the site is mobile-friendly now. We'll be making further improvements soon, so keep coming back.